Since there are various teeth whitening options available nowadays, knowing which one to use is quite challenging. So, instead of choosing randomly or making a poor decision, let us at Rojas Family Dental help!

Summer is right around the corner! Time for the beach, escapades, and other special events. Of course, anyone would want to look their best at this time of the year. To achieve this, do not settle for less by choosing over the counter or DIY teeth whitening. Go for the choice that would provide ideal results—in-office whitening treatments! To know why doing so is the better option, here are the reasons to go for professional teeth whitening.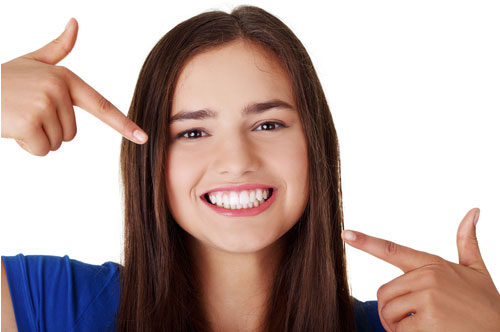 Keep the gums protected
Teeth whitening usually consists of a peroxide-based solution that is guaranteed safe for the teeth. However, if not used or delivered correctly, patients may experience soft tissue irritations. This occurrence is common with whitening strips and other products that use trays which comes in one size that is supposed to fit all. In the case of in-office treatments, dental professionals make sure to prevent whitening solutions from coming into contact with the soft tissues to avoid any discomfort.

Avoid damage to the teeth
Before starting any teeth whitening treatment, it is necessary for the dentist to check the state of the gums and teeth. Doing so lets them know the method that would work best for the patient. In cases when the patient has dental restorations, weak enamel, or sensitive teeth, using just any whitening means without knowing will result in damage.

Reduce teeth sensitivity
One of the most common side effect of any teeth whitening system is the sudden increase in sensitivity. But in the case of the professional approach, patients are assured that the whitening system is used properly, so there is lessen chances of sensitivity. Plus, newer whitening products use thicker solutions not to soak the teeth as much as before. Desensitizers will also be provided to aid with sensitiveness.

Favorable results
If whitening strips are not applied on the teeth evenly and if the trays are not properly fitted, these are more likely to result in uneven whitening. Only dentists are the ones who know the best course of action to take when it comes to teeth whitening. They will consider all factors like if the patient is wearing any dental restorations which do not respond to any whitening solutions.

To get the best results, our dentist at Rojas Family Dental will determine if the patient is fitted to undergo Opalescence or KöR whitening systems during their initial consultation. Not only do we aim to provide the level of white teeth our patient requests, but we also secure their safety and comfort during treatments.

What are you waiting for? Take advantage of our Teeth Whitening treatment offers in Minneapolis, MN! Call or visit us at Rojas Family Dental; 3455 4th Ave. S., Minneapolis, MN 55408.